Nature Inspired Jewelry...
Showcase your love for the earth wherever you go.
Holiday Shopping Events
Join me this holiday season at one of these fun shopping events:
Are you interested in selling Sincerely Sarah Jewelry in your shop? Contact me today to discuss wholesale and consignment opportunities!
Stuck in the office, but dreaming about the outdoors? Wear a piece of art that was inspired by nature! Imagine twisting vines dangling from your ears or a cute blossom around your neck.
My jewelry is inspired by nature. Outdoors is where I find peace and can take a deep breath of fresh air. I enjoy seeing the beauty in all of the little things. I take this love for nature and transform it into unique, handmade copper jewelry for others to enjoy.
About the Artist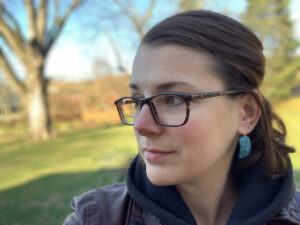 Follow Sincerely Sarah on Social!