Nature Inspired Jewelry
Showcase your love for the earth wherever you go.
Find me a local festival or pop-up!
Saturday, April 29 10am-5pm- Lewisburg Arts Festival (Lewisburg, PA)
Friday-Sunday, May 26-28 - Mayfair at Cedar Crest College (Allentown, PA)
Sunday, June 25 11am-4pm - Sunday Funday at Smith + Front (Bellefonte, PA)
Thursday-Sunday, July 13-16 - Central Pennsylvania Festival of the Arts
Friday-Sunday, September 8-9 - Palmerton Community Festival (Palmerton, PA)
Saturday, October 7 10am-5pm - Lewisburg Fall Festival (Lewisburg, PA)
Sunday, November 12 11am-4pm - Holiday Artisan Fair (Lewisburg, PA)
Thursday-Saturday, December 14-16 Mifflinburg Christkindl Market (Mifflinburg, PA)
374 Chestnut St
Mifflinburg, PA 17844
Find the Keystone Collection exclusively at 45W!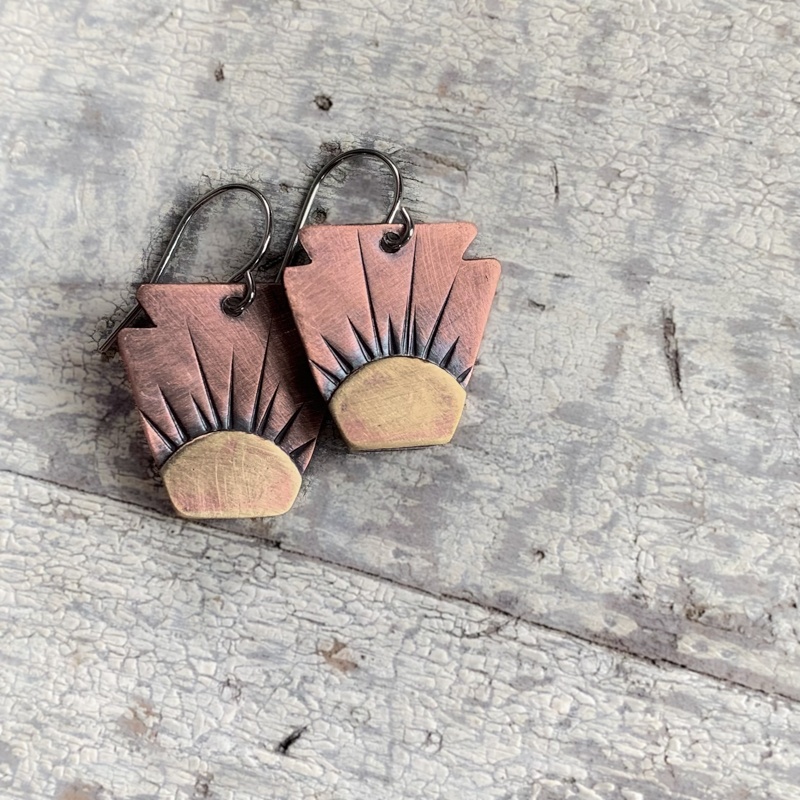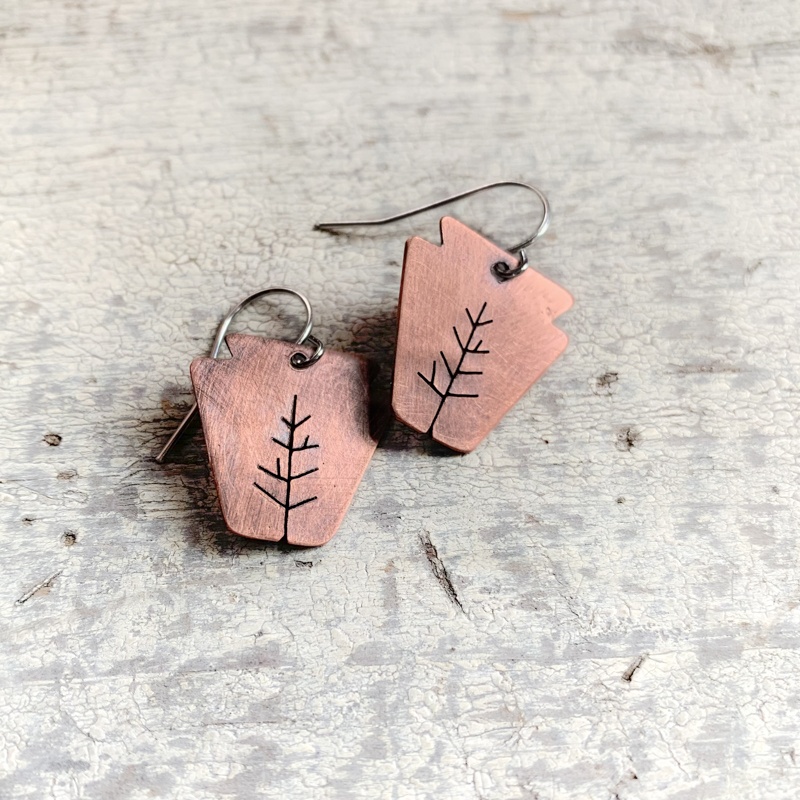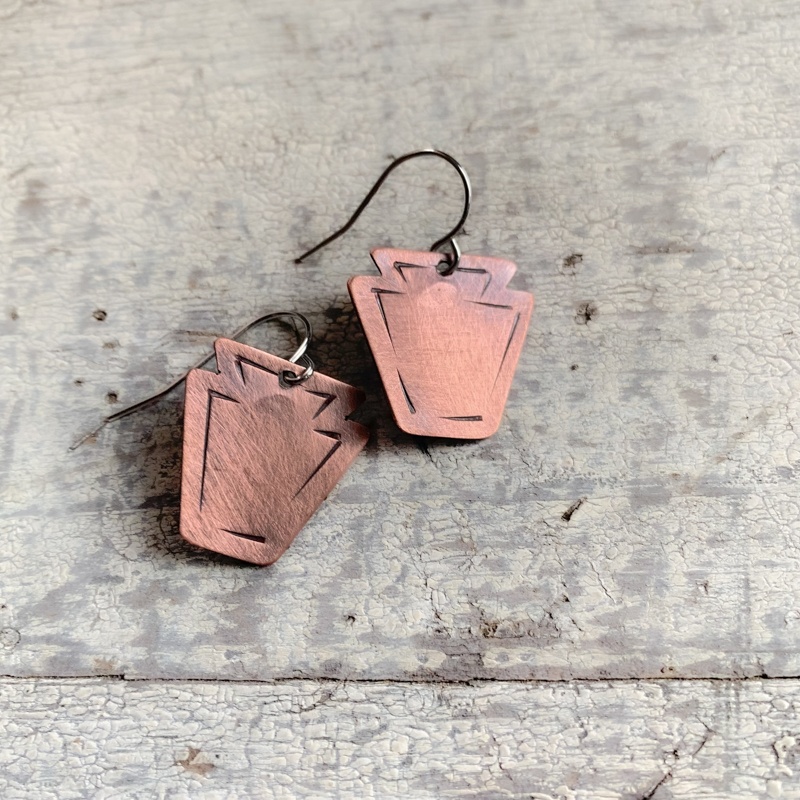 Are you interested in selling Sincerely Sarah Jewelry in your shop? Contact me today to discuss wholesale and consignment opportunities!
Stuck in the office, but dreaming about the outdoors? Wear a piece of art that was inspired by nature! Imagine twisting vines dangling from your ears or a cute blossom around your neck.
My jewelry is inspired by nature. Outdoors is where I find peace and can take a deep breath of fresh air. I enjoy seeing the beauty in all of the little things. I take this love for nature and transform it into unique, handmade copper jewelry for others to enjoy.
About the Artist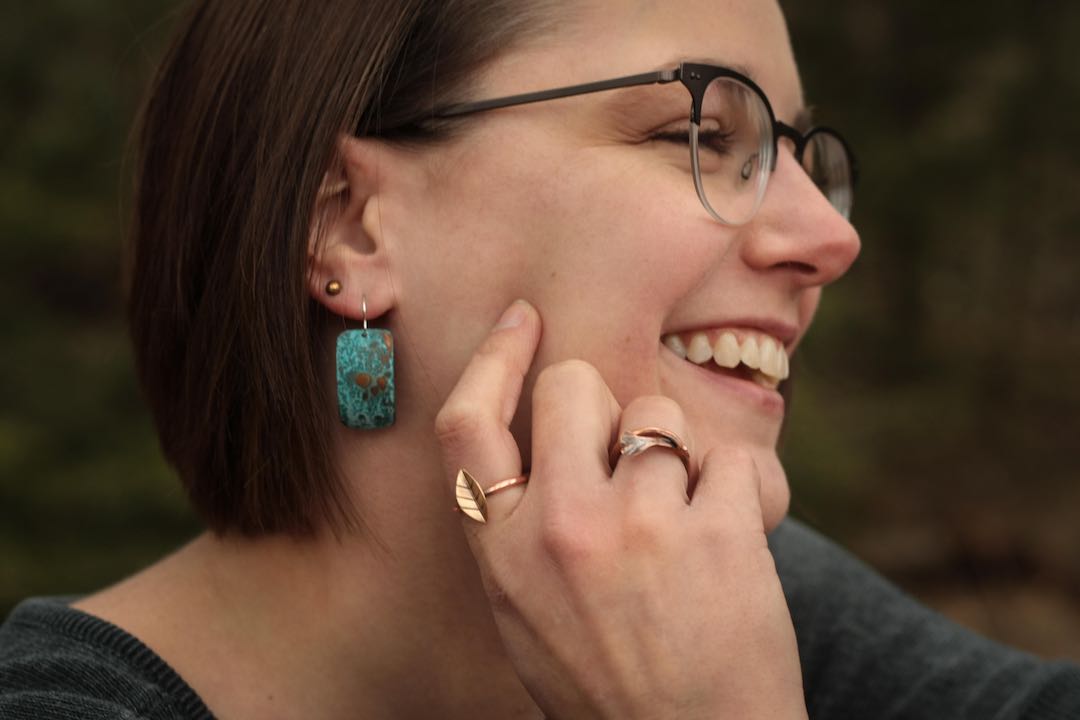 Follow Sincerely Sarah on Social!